The Cost of Tiling a Bathroom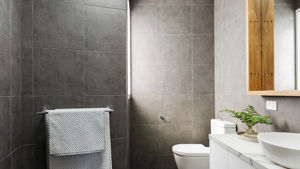 You might also like
Love the idea of bathroom wall panels? Find out more about this stylish, versatile and beautiful alternative to tiles.

Have you bought a new radiator but aren't sure which valves you need? This guide explores the key differences between types of radiator valves and highlights some of our top picks.

We all know we need to reduce our water consumption, but this isn't always easy. In this guide we outline how a simple shower head can help you reduce the amount of water you're using everyday.