How to Manage Limescale in Your Home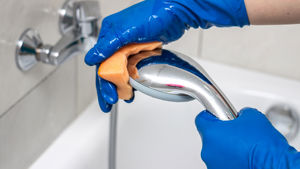 You might also like
Upgrading to an electric shower? Make sure to read these expert tips on how to fit one in your bathroom.

It's important to insulate your bathroom properly and invest in efficient heating to ensure it stays warm enough in the winter. Here are our top tips to achieve a warm and cosy bathroom.

Here are our hacks for how to clean bathroom mirrors perfectly using natural ingredients you're likely to have at home! We'll also reveal how you can prevent your mirrors misting after showers and even how to repair small scratches.